Ski Tour gran paradiso - 4061m
Valsavarenche -, italy
The Gran Paradiso ski tour offers confirmed ski tourers a fantastic opportunity with numerous challenging uphill sections along with some absolutely stunning downhill runs. It remains one of the best kept secrets of the Alps without the crowds of some of the more well known tours.
Each day will offer the possibility to reach a summit including the highest peak in Italy - the Gran Paradiso at 4,061m.
The scenery, summits, skiing, huts and of course the food are all above average. Only our Italian friends can provide such warm hospitality coupled with their know how in the kitchen.
Course Highlights:
ski a 4000m peak
a week in one of the Alps unique national parks
authentic huts
enjoy exquisite, hearty meals
Cost Includes:
Guide fees
accommodation and half board based on dbl occupancy or in huts
assistance for travel logistics and planning

Cost Exclusions:
lift fees
lunches, snacks or drinks
personal equipment
travel to or from the course departure point
rescue insurance
Ski Tour Gran Paradiso Details
Day 0 - Evening meeting and course briefing at your hotel.

Day 1 CHAMONIX - VITTORIO SELLA HUT
Morning pick-up at your hotel in Chamonix and then we drive through the Mont Blanc tunnel into Italy. The real start of the trip is from the Cogne valley and the small village of Valnontey. From here we commence our long skin up to the Rifugio di Vittorio Sella. (2584m).
vertical climb = 3300 ft. vertical descent = 2,245 ft.

Day 2 VITTORIO SELLA HUT - CHABOD HUT
An early alpine start and we start our skin up to the Tour de Grand Serraz (3552m) and then over the Col du Grand Neyron (3441m). Finally we ski down to the comfortable Chabod refuge (2750m).
vertical climb = 3,150 ft. vertical descent = 2,650 ft.

DAY 3 CHABOD HUT - LE GRAND PARADISO - VITTORIO EMMANUELE HUT
Another early start as we have a big day in store - climbing the Grand Paradiso (4,061m). Summit vistas are impressive and so is the reward for all that uphill. The ski back down to the Vittorio Emmanuele Hut is equally fantastic!
(2732m).
vertical climb = 4,247 ft. vertical descent = 4,305 ft.

DAY 4 VITTORIO EMMANUELE HUT - PONTESE HUT
Today will be a little easier than the previous days, we start by skiing up to the Col de Teleccio (3345m), then onto the Col du Becchi (2990m), before a savoury run down to the Pontese Hut(2200m).
vertical climb = 2,008 ft. vertical descent = 3,710 ft.

DAY 5 PONTESE HUT - COL DE TELECCIO - CHAMONIX
Nothing like saving some of the best for last, we start with another pre-dawn early rise and skin up to the Col de Teleccio (3304m). From here it's all downhill into the Valaille valley and finally to the viallage of Lillaz (1615m). Return trip via minibus back to Chamonix in the evening.
vertical climb = 3,577 ft. vertical descent = 5,472 ft.
* Actual course details may vary due to safety reasons and the guide may modify the itinerary due to terrain, weather or other conditions
Length:
5 days, 4 nights
2018 COURSE DATES
April 29-May 4
Custom dates are also available - please contact me for more information
Required Level:
Excellent base fitness
Expert skiers - flawless standard off-piste skiing level capable of turning in any type of snow
Previous multi-day ski tour experience a must
Skiing/Climbing Grade:
Skiing may include sustained 40 degree slopes. S3/4
Technical Level:
4 out of 5
Fitness Level:
4 out of 5
2,195 € / pp with min 2 guests
3,995 € private arrangement
Group Size:
Maximum group size is 4 : 1
Course Base:
Pont, Italy (Valsavarenche)
Local Airport:
Geneva Intl Airport, Switzerland - GVA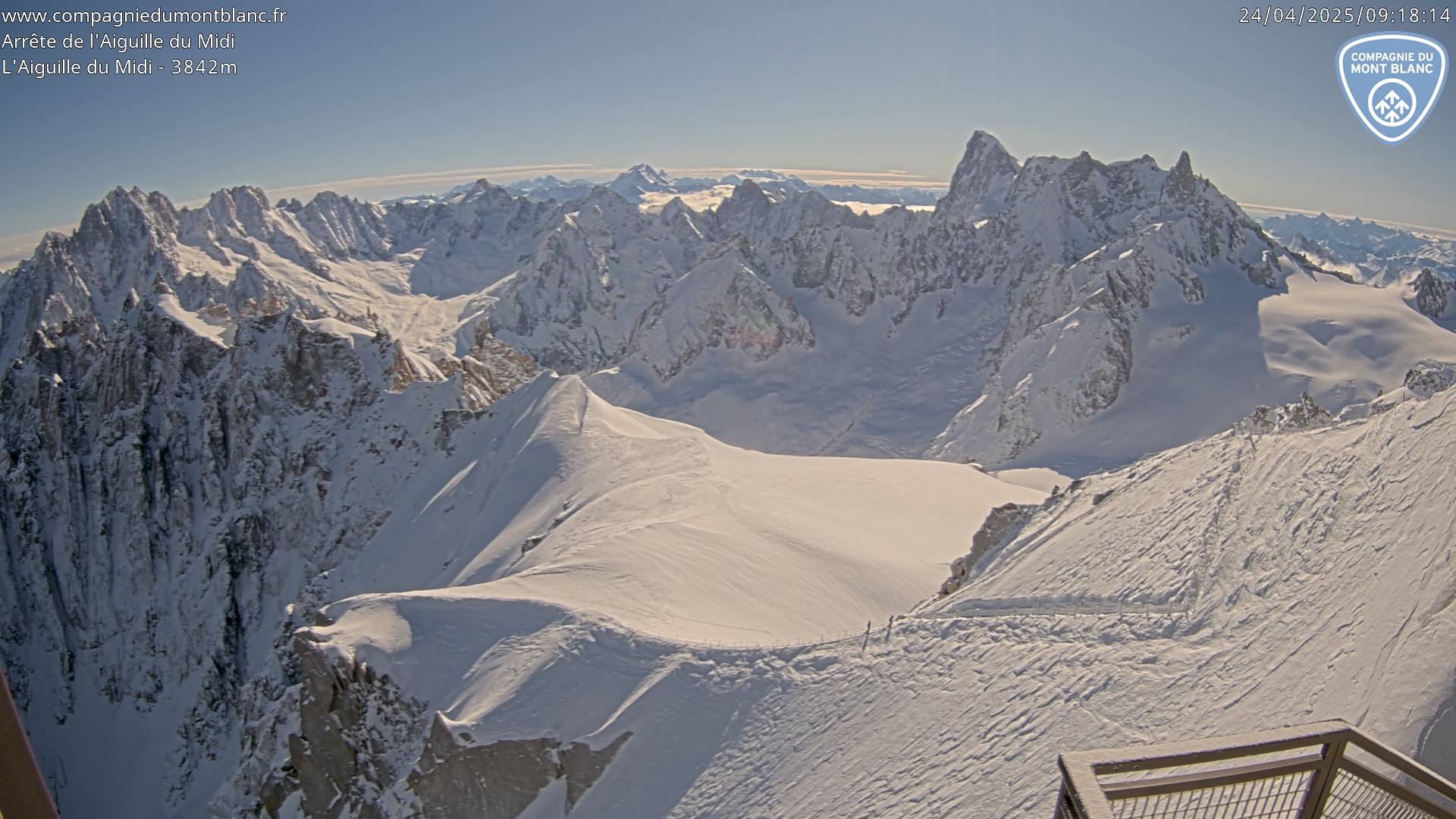 Remember that keeping the weight to a minimum on your back will absolutely add to your pleasure and enjoyment.
Clothing
Waterproof Jacket/shell lightweight and breathable GoreTex or Sympatex style
Shell pants w/ side zips so they can be taken on/off on the go
Synthetic thermal top and bottom (or soft shell ski pants)
Fleece or mid weight top
Lightweight down or primaloft type jacket
Socks - like the Smartwool ski sock type
Thin inner gloves
Warm ski gloves or mittens
Warm hat
Sun hat
Personal Items
Water bottle thermos (best) 1 liter
Personal toiletry kit, compeed and painkillers
Ski goggles
Sun glasses rated minimum Cat 3
Sunscreen and lip cream
Spare shirt, undies, socks
Silk sheet liner (no sleeping bags needed)
Ear plugs
Wallet (with some cash), passport, Alpine Club card if you are a member and proof of insurance
Technical Gear
Pack 35l as lightweight as you can find - minus all the fancy gadgets....
Digital avalanche beacon/transceiver no analogue models
Shovel with metal blade
Avalanche probe that's at least 2,00m long
Ski mountaineering boots like the Salomon MTN, Scarpa Freedom, etc see my links page for ideas
Skis with touring bindings pin type or otherwise
Ski poles that have a decent sized basket on them they don't need to be telescopic
Climbing skins that match your skis and that are in good shape
Ski crampons - yes you need to have them
Harness, with 120cm sling and a carabiner
Boot crampons alloy are fine
Ice Axe light and short-ish 50-60cm
All the other group items such a safety kit, first aid and survival equipment, I will have with me.
To book this course - just hit the book now button